"I had Simon Devereux and Andy Deacon say it to me after the game, that they'd never heard Kingsholm like that for over ten years. In the 73rd minute, I remember looking at the clock and thinking, they're singing the Gloucester song really loudly. I'd never heard it so clearly during a game. We had that scrum on halfway, with about a minute to go, and some boys were saying, 'What do we do, do we kick it out?' And I was like, 'No, if it goes well, we keep it in and try and get a pen, if not, we play it away'. And Chappers (Charlie Chapman) was just full of confidence and he does what he does. He's got the shed screaming at him as he goes in. I've never known Kingsholm like it."
Lewis Ludlow is discussing change and how it has happened. The visceral atmosphere of a few weeks ago against Bristol is a representation of the transition. Since then a record win at the Rec, a narrow defeat against a good Harlequins side and, most recently, a superb win at Saracens: their first in North London since 2008. There is a new beat to the drum of the Kingsholm clan. The players, the club staff and the fans can all feel it. But how does that happen – how do you go from where you were, to where you are now?
"It's down to what we did preseason I think. The way the coaches reconnected us with the city. Some players hadn't walked through the centre before. People who have been here a while had not walked into the city and seen the way the club affects everyone. No matter what day you go into town, you see at least two or three Gloucester shirts, you'll see tracksuit bottoms or a coat. The club is everywhere. It just means everything to so many people. Maybe we didn't fully understand that."
"We also went back in time. We did a whole project on war heroes who were at the club, we learnt all about them; we reconnected to the roots of Gloucester. And then there's the movement of the training facilities. We are all at Kingsholm. We now have to go into the ground five, six days a week. The memories you make on a Friday night or Saturday afternoon are still there on the Monday, whether they are good or bad; clear and vivid, you see the same places, you see the same people. We have to walk through reception to go and get our food every day. And there will normally be a fan in there. And they know your name and that little interaction, that little pat on the back, it means you feel closer to the club."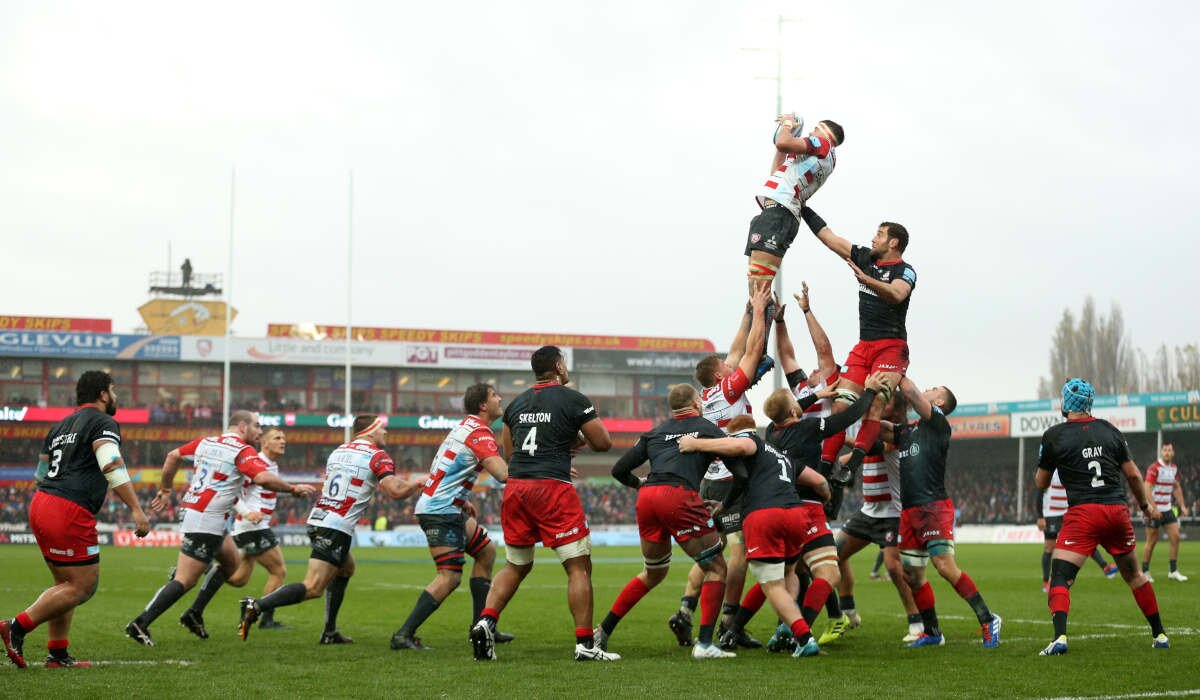 "The biggest realisation for us at the moment is that if you go out there and run yourself into the ground, work your nuts off, go all out, whether you win or lose, 75% of the Gloucester crowd will appreciate it. All they want to see is the effort to play for the shirt because that is all the 15,000 in Kingsholm wanna do, they wanna be in your shirt. Bristol last year: Matti (Matías Alemanno) gets red-carded after ten minutes, they have seven disallowed tries, the GPS scores and collision scores were through the roof, which nobody knows, but that was the game where I had people coming up to you in the street, saying 'what a great game': and we'd had 35 points put on us. 'Skivs' (George Skivington) was getting emails saying about the effort the boys put in. That's all they want, that pride in the shirt. I'm not from Gloucester. I wasn't born here. But this is my home. It means the world to me. They gave me a chance when no one else did."
This is also part of the story: Ludlow's connection is umbilical. The club made him. As a young player, he wasn't picked up: others got the nod and were courted by Premiership academies; not Ludlow. His dad would say that it would come, tell him to stay the course, but it didn't. A move down to Hartpury from Bedfordshire only yielded a second team place. Willowy and callow, many discounted him: not quite big enough, nor skilful enough. And yet, somehow, something kept him in. The club began to wind its grip around him. When he debuted in 2013, Andy Hazell was still in the back row. Names like Matt Kvesic, Jacob Rowan, Ross Moriarty, Sam Underhill, Gareth Evans, Jaco Kriel have all come and gone. Ludlow remains, tethered by some uncanny personal force.
'Lewis Ludlow doesn't quit, he's outlasted them all at Kingsholm because he won't admit defeat.' – 'It's the same relentless work ethic every single day at training which is most impressive.' – 'It's his mental resilience, it's outstanding.' – 'He has an incredible sense of loyalty to those he cares about.' – 'He phoned me up and told me he didn't need any money to play for Gloucester.'
These are the words of the players around him in Cherry and White. In preparation for his interview, I fired a few texts to his squad, his coaches, his CEO. Almost immediately my phone buzzed and pinged. Within twenty minutes, I was talking at length to George Skivington as he travelled back from training. When you ask what Lewis Ludlow is like, you get great responses.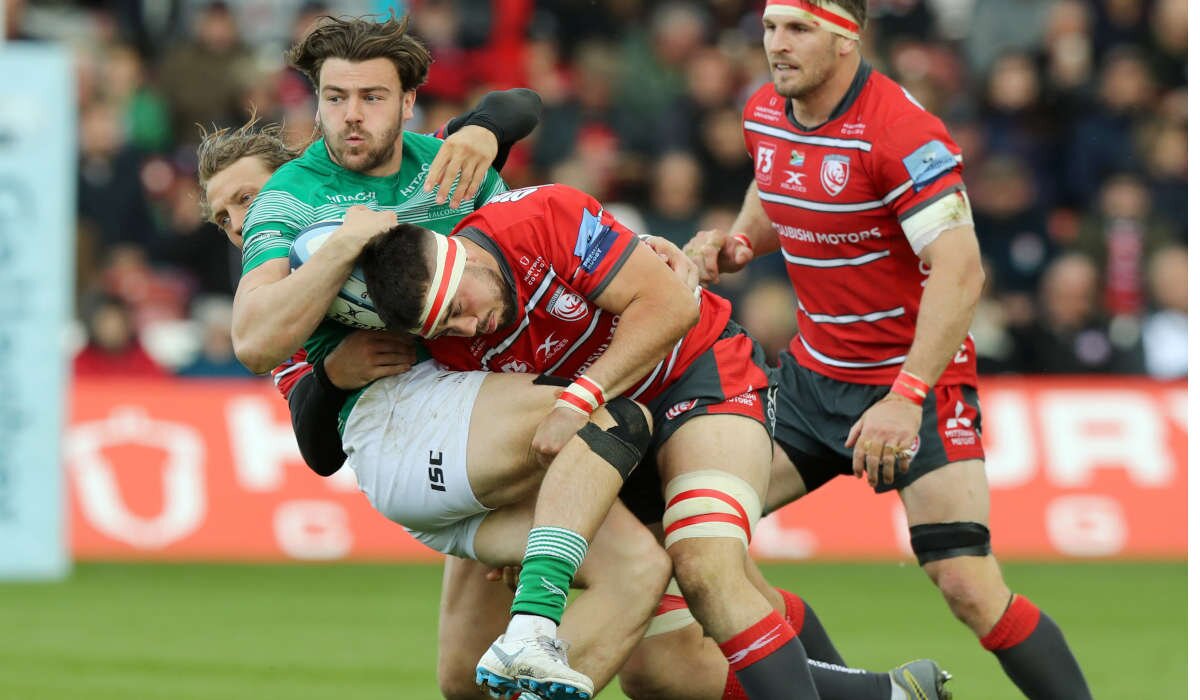 "What you get with Lewis is consistency," Head Coach Skivington begins. "And I don't just mean on the field, which he is. I mean everything he does. Every action, every task. When you have someone like him as your captain, you can hang everything else off it. And because he does what he does, over and over and over again, when he speaks, people listen to what he says. He can deliver some tough truths because there are no holes in his approach. Within weeks of being here, I knew he was the man I needed. He's an extraordinary player."
"We don't talk about culture," adds Ludlow. "Not consciously, it's just we don't need to talk about it. It just happens, we don't have to force it. I've not been a part of a squad like this, where everyone, all 45 players, are on exactly the same page. It's the best thing."
"And I love the fact that the club goes everywhere with you. I went into the sauna at Nuffield's (a local gym) and there's three old blokes already sitting in there. And one says to the other, 'Here is he is then, the captain of Gloucester.'"
"As a captain of a club, you have so many conversations, it could be a lad who's just come into the academy or the seasoned pro who is about to retire, I would like to think that I will listen and talk to anyone. If I can do anything to help, then I will. As you grow older, you learn that if someone had done something for you when you were a youngster, said something, corrected something, what a difference it would have made; you could have become better, more quickly. And I try and never say no to a video message for someone's birthday, a photo, or signing something, because it's a huge privilege to be asked. There's gonna be a day when I'm not asked, there's gonna be a day when I'm sat at home just watching Gloucester; nobody will want me to wish them a happy birthday then."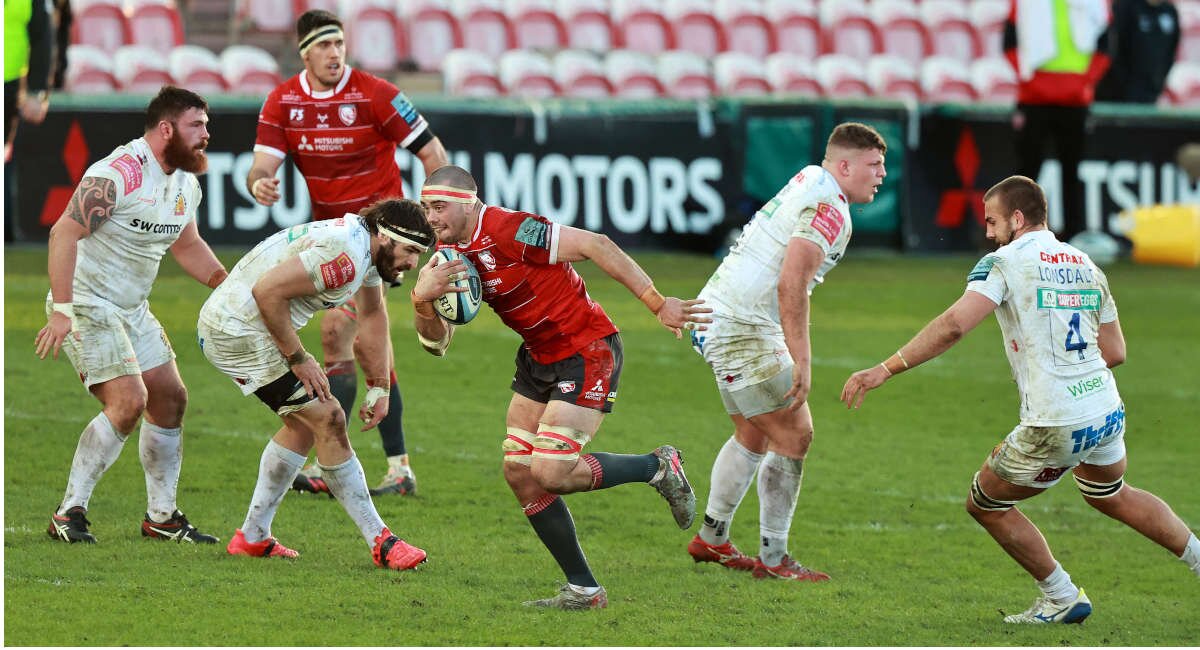 Billy Twelvetrees says you're fearless: does anything scare you?
"Wasps (the insects), I hate them. My missus would tell you that. But other than that…" A small pause dangles between us. "Letting my dad down. Letting Bethany (his partner) and my little girl down. Yep, I worry about that. I've come to recognise that that's the biggest driver for me, that's what motivates."
"Money isn't a motivating factor for me. If you ask anyone what Luds does with his money, they'd say: 'spends it'. Don't get me wrong, I appreciate the life that the money allows me and my family to have but if someone was to say to me tomorrow that all the money has gone from rugby, I'd still rock up Monday for training. I love it. You're given a chance to make people's weekends. Yes, you get the guilt if you lose but they will be back the next weekend. A lot of the time, especially at the moment, you get to drive out of Kingsholm with people waving and shouting 'well done!'; it's awesome."
Speaking to Ludlow you get an overriding sense of service. To his family, his club, his city, his country. He captained England this year, I can only imagine how proud that must have made him. But I ask if it makes him feel as though there's some unfinished business in Twickenham white.
"That squad this summer, people, especially people in the media like you, will be saying that it's picked because all the best players are away with the Lions. I don't really care; I've done what only five other people have done: captained my country on debut. But getting picked in one other squad would be nice. Just to shut those people up. It was a huge honour. I was asked to go in there for that four weeks and create a better environment. I think they'd heard what we were doing with Gloucester and how we did things differently. That was what I was told. And if you listen to what Eddie has said about recent matches, that change is still there. And I would like to think that I was a part of that. I think I'm close; I would never say I should play for England, there are so many good back rowers in England, but if I can keep going, keep performing, then the choice will be the boss's."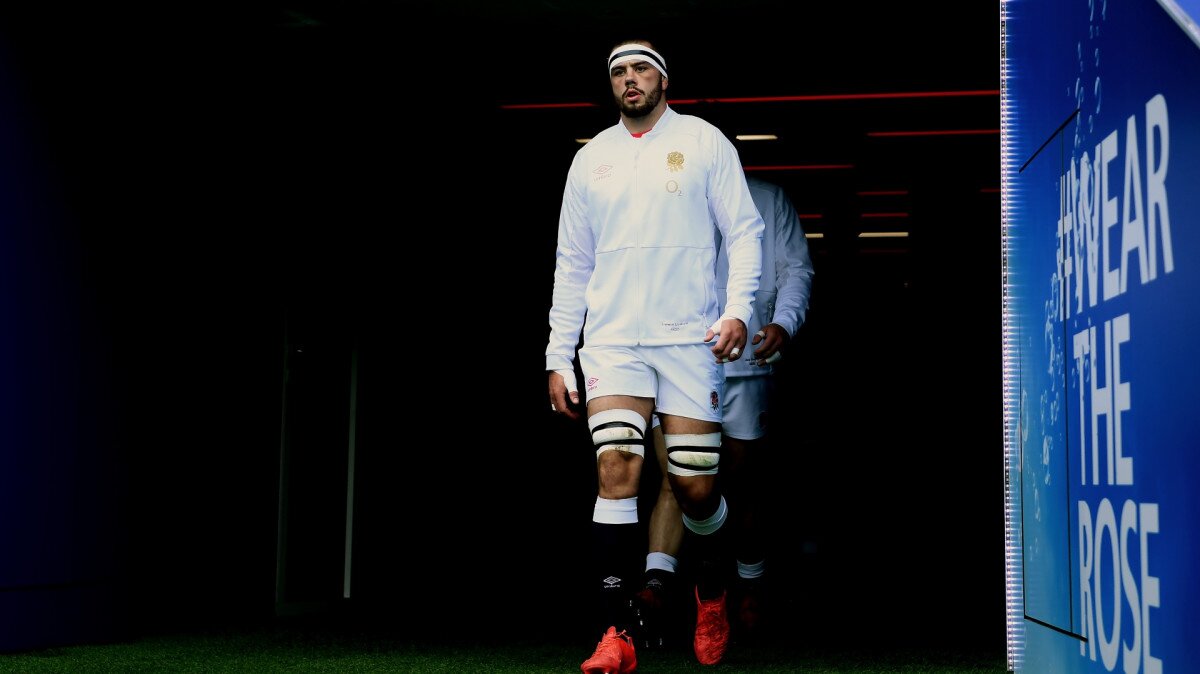 And given the chance, Ludlow will continue to give everything. He tells me about his future with the Police. It is presently mapped out: he is set on a career after rugby, having already spent time with the force. And it makes perfect sense. Not only from a mental and physical point of view (imagine getting your collar felt by Ludlow!) but also because it allows him to continue to serve the city.
That is the overwhelming feeling you get when speaking to Ludlow. One that makes you feel, when you put down the phone, that you might be living your own life a little wrong.
At times, life can get very complicated. New ways forward, restructures, repairs, excuses: layer upon layer is added until the mass is too great. It is only until you start taking things off, making things simpler, that you get to see real change. A life in rugby is simple, too. It is about service: to the club and its history, to the fans, to your fellow players, to your family. You give and you give and you give. And if you do, to the best of your ability, the return will be plentiful. Lewis Ludlow is one of life's great givers and the gift is all Gloucester's.